We began this month with some exciting news in AR/VR space well it's already been almost 2 weeks now and while everyone is excited about tomorrow's football match but we are excited about Samsung new Headset for Developers Next Year that's not all and Quest pro just announced about their new update for headsets, well guess what we've got some of exciting news about the AR/VR scenes so fasten your seatbelts and let us take you to around this week's roundup blog.
1.Quest Pro Update to Bring MR Passthrough Recording, Quest 2 Support for Pro Controllers
The Quest platform's v47 software update is chock-full of quality-of-life enhancements that aim to improve the user experience across Quest Pro and Quest 2, including enhanced media sync, an avatar mirror, and the option to instantly give applications from your Wishlist to friends and family. More notably, Quest Pro now has mixed reality passthrough recording in v47, as well as Quest 2 controller compatibility.
First, let's look at Quest Pro-specific changes, followed by improvements that affect the whole Quest platform.
Updates for Quest Pro
Meta intends to make good use of the extra horsepower in Quest Pro by gradually rolling out background audio playback as an experimental feature, which will allow you to listen to music and podcasts Browser as well as Progressive Web Applications (PWAs), which include 2D apps like Instagram, Facebook, and Spike, but also WebXR-based stuff.
When Quest Pro first released in late October, the inability to record mixed reality footage was a bit of a bummer, but Meta now claims that v47 will soon (again, in a slow rollout) allow users to shoot images and movies while using mixed reality in passthrough mode. Here's how to effortlessly switch from VR to passthrough MR during the same recording:
Updates to the Quest
In terms of video capture, Meta has added capture controller shortcuts to Quest, making it quicker to take video and photographs. Once you have v47, you can capture photographs by holding down the Oculus button and pushing the right controller trigger. Hold the Oculus button and the right controller trigger simultaneously to capture video.
And synchronising media should be a better experience as well, as Meta claims it will improve how you view, edit, and share your VR photographs and films. We're hopeful that the new synchronisation technique will be faster and more dependable than the previous one, which claimed to immediately sync to the Oculus app but sometimes left us waiting for days for photos and video to appear.
In addition, Meta is enabling Quest Pro Touch controller compatibility with Quest 2 in v47. Because of the incorporation of its own camera sensors, Quest Pro's controller is the company's first inside-out tracked controller. Because there is no direct line of sight between the headset and the controllers, you have a greater range of motion in-game.
Many social VR apps, like Quest, offer mirrors for simpler avatar control. With a new mirror added to Home, the v47 update allows you to view and alter your avatar. This will be progressively rolled out and will initially be available in four environments: Desert Terrace, Space Station, Winter Lodge, and Cascadia.
Here are a handful newer features in v47:
Universal Menu Customization – From the home screen, you may initiate, find, and join a multiplayer session with your pals. For speedier access to apps, you'll be able to pin and unpin apps from your library to the Universal Menu.
Redesigned device management screen – Now you can see when your headset needs to be charged.
Wishlists that can be shared – Make your app wishlist public and share the link with friends and family. You may change your wishlist by going to the Store page on your headset or the Meta Quest mobile app. Friends and relatives will be able to give applications directly from your wishlist.
Meta Quest Digital Gift Cards can be used to purchase any software or game in the Meta Quest Store.
2. Meta Shows How Quest Pro Uses Shared Point Clouds for Local Multiplayer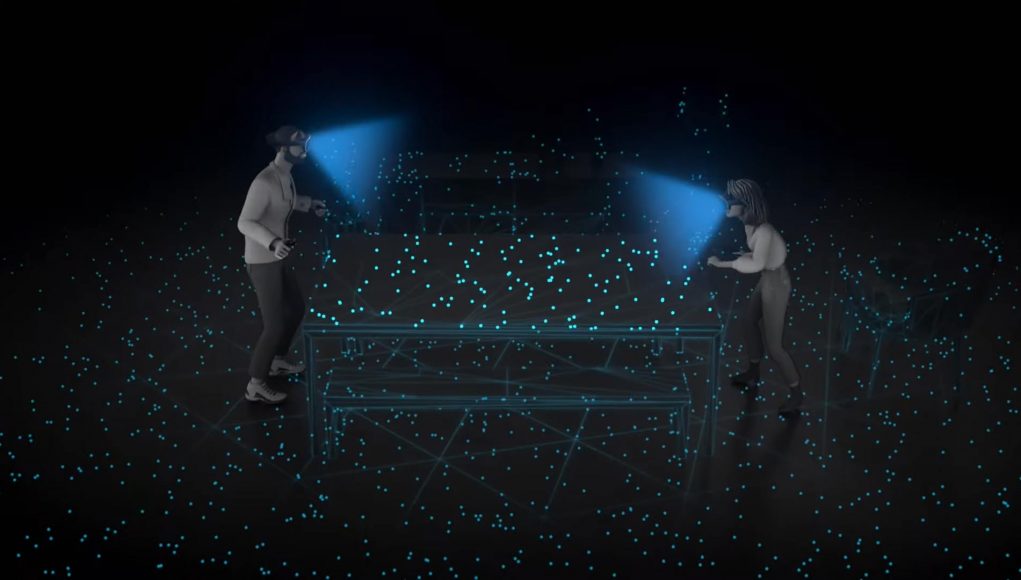 Meta hasn't yet pushed out colocation services for the full Quest platform, which means a pair of Quest 2 headsets won't automatically 'see' one other in the same physical play space, but this isn't totally true for the company's newest headset, the Quest Pro.
Meta has released a small instructional video demonstrating how local multiplayer works between two Quest Pros. The gist is as follows, albeit the explanation can also be found in the video below:
Quest Pro creates point clouds that may be shared with other Quest Pros in order to track the room and superimpose virtual visuals over your physical surroundings in mixed reality. Users may choose whether or not to share point cloud data, Meta states in the educational video, however this is done with Meta's servers acting as a mediator.
This is a significant difference from how local multiplayer works (or doesn't function) on Quest 2, since games normally require some shared room marker to calibrate the relative locations of players inside a pre-defined region. In terms of general 'avatar-to-person' tracking fidelity, this type of ad hoc local multiplayer can produce varying results, but by being able to sync up point clouds, you should (in practise) have the highest level of positional precision between two players.
Meta (in relation to Facebook) has been discussing colocation on Quest for quite some time. Beginning in 2018, the business demonstrated an arena-scale multiplayer prototype based on the VR shooter Dead & Buried, which we believed would eventually lead to the company providing colocation services for the Quest platform. A year later, the firm disclosed code in the Oculus Unity Integration pointing to a Quest colocation API, yet we appear to be no closer to colocation on Quest 2.
It's worth noting that the business is now only enabling colocation on Quest Pro, their $1,500 mixed reality headset that debuted in late October. Meta appears to be improving its value offer for Quest Pro, and colocation services appear to be a 'pro' feature.
3. Snapchat Is Adding Paid Power-Ups to AR Lenses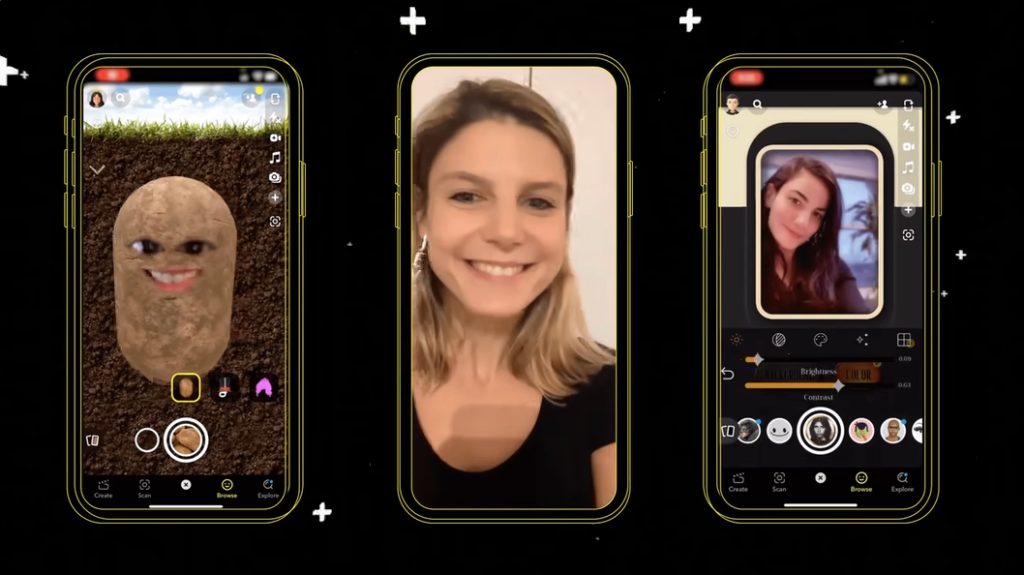 Lens Fest 2022, Snap's annual developer conference dedicated on its worldwide community of augmented reality (AR) makers, kicked off today. The business got things started this morning with the announcement of a new feature that lets chosen developers to offer premium upgrades to their AR Lenses. Snap Tokens, Snapchat's official in-app money, may be used to purchase additional content such as digital items, effects, and tools, according to the company. As part of an early pilot programme, the business is now evaluating the functionality with a small group of creators and developers.
"AR is now an essential part of the Snapchat experience," the company stated in an official update. "We foresee even more possibilities for hardware to raise it to a new level over time." "With glasses that allow you to engage with AR around you with your hands, our objective is to make AR even more natural."
"Advanced hardware and software, distribution channels, and methods we promote growth through the Snap AR platform all work together to power the creativity and businesses of our global AR community," the firm continued.
According to Engadget, participating Lenses will be available in certain regions across Australia and New Zealand over the coming several weeks. They may be found in the Lens Carousel and Lens Explorer sections of the Snapchat app, which is accessible for free on iOS and Android smartphones.
Snap has made significant investments in its AR Lens inventory as well as its range of Spectacles AR spectacles over the last two years. According to the corporation, AR studio Paper Triangles made around $4 million in 2021 producing Lenses for a number of prominent companies. Following a 20% reduction in staff size, the firm stated in September that it was moving its long-term focus to community expansion, revenue growth, and AR technologies.
4. Samsung Reportedly Plans Headset for Developers Next Year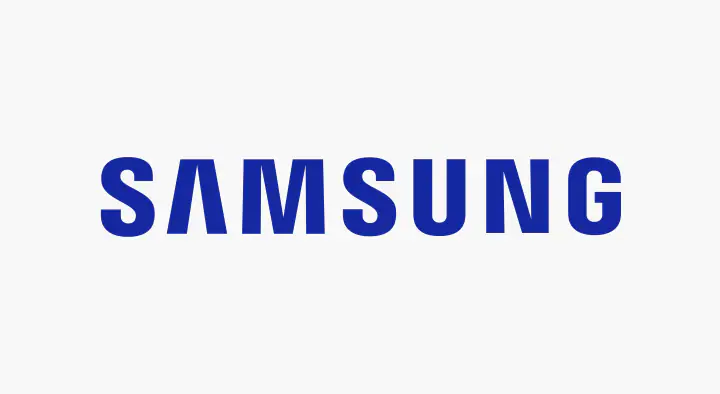 According to the South Korean newspaper Electronic Times, Samsung has already developed prototypes and is evaluating samples for production. The objective is to provide developers the hardware and SDK they need to produce content in order to "create a market by developing an ecosystem rather than delivering goods quickly."
Samsung has been a hardware partner for both Meta and Microsoft's VR aspirations, but has yet to venture into the platform space.
It collaborated with Facebook on the phone-based Gear VR, effectively the first widely marketed consumer VR device, beginning in 2014. However, by 2019, then-CTO John Carmack pronounced it dead, citing the friction required in inserting your phone, which meant standalone headsets took control. The platform's upgrades formally ended in 2020.
freestar
Samsung released Odyssey, a Windows VR headset, in late 2017, followed by Odyssey+ a year later. Both utilised OLED screens similar to the original Oculus Quest and HTC Vive Pro, with lens separation adjustability and built-in headphones. In 2020, China's intellectual property authority granted Samsung a patent for a successor with four tracking cameras, but no product was released as a result.
For more over four years, rumours have persisted that Samsung is developing its own standalone AR/VR headset. Nothing has been formally confirmed, but with the popularity of Meta's Quest and new entrants like Apple on the horizon, may Samsung finally be ready to genuinely enter?
We at twin reality are working on building the new age metaverse and solving some of major problems is metaverse using AR/VR apps and we provide business solutions to all your needs. For more information and if you really want to explore and get to know more about our company kindly visit our website and don't forget to drop your queries.