With the recent announcement that Amazon will now offer Snapchat users the chance to digitally try on eyewear designs from a variety of prominent brands,
Snap has gained a significant new partner for its augmented reality-powered Virtual Try-On purchasing experience. According to the store, the new relationship between Amazon Fashion and the social app maker would make labels such as Maui Jim, Persol, Oakley, Ray-Ban, Costa Del Mar, Others are offered to Snapchat's 363 million daily active users for virtual try-ons. 
Hundreds of new Shopping Lenses will be made available as part of the launch, including sunglasses, reading glasses, and seasonal glasses.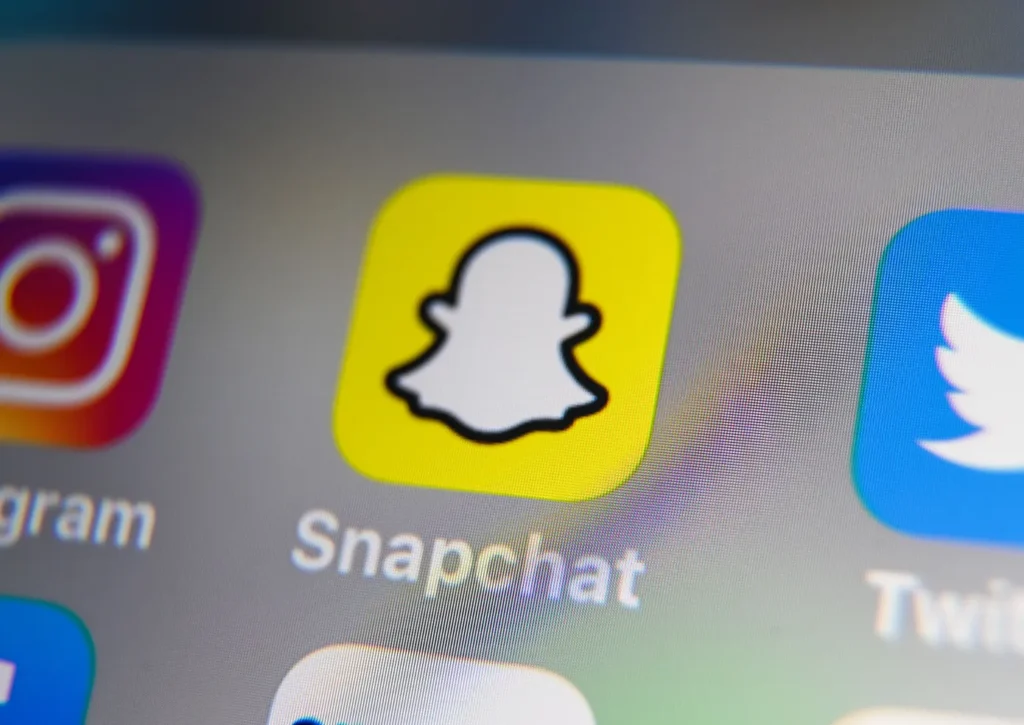 The collaboration is one of several that have resulted from Snap's investments in augmented reality shopping, where it has this year rolled out a number of upgrades to better appeal to retailers and brands, including the ability to update product information and pricing in real time, access better analytics, and create AR Shopping Lenses more easily, among other things. 
MAC Cosmetics, Ulta Beauty, American Eagle, Puma, Chanel, Walmart, LVMH, eyeglasses manufacturers Goodr and Zenni Optical, and, most recently, costume firm Disguise have all used Snapchat's AR Shopping Lenses. 
Snap claims that during the previous year, 250 million Snapchat users have used its AR Shopping Lenses more than 5 billion times and even we at Twin reality have collaboration with some of leading companies where we create mostly focus on creating AR/VR apps and virtual events for their business.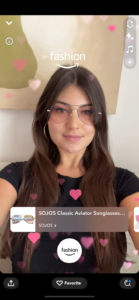 Amazon leveraged Snap's self-service creation system in Lens Web Builder to construct the AR shopping experience, which enabled for scalable AR asset production utilising Amazon's existing 3D models. 
Snap claims that if the pricing of Amazon items change or an item goes out of stock, the Lenses will be instantly updated in real time.
Snap has been attempting to improve its technology in the production of Shopping Lenses. It revamped its Lens Web Builder earlier this year, allowing bands to construct ecommerce Lenses in minutes. 
Snap stated in April that it will begin providing retailers with access to a new AR image-processing technology in its 3D asset management that would make building AR shopping experiences easier and faster. 
Snap said at the time that the method leverages AI and the brand's own photography to convert regular photographs into AR assets.
Snapchat users may locate the new Lenses on the @amazonfashion public profile on the Snapchat app, Snap's Lens Explorer, the new "Dress-Up" menu containing AR shopping experiences, and the Snap Camera Lens Carousel to access the new Amazon AR shopping feature. 
When consumers find a pair of glasses they like, they may purchase them by tapping on a link at the bottom of the screen. This takes users to the Amazon app on their phone,
Where they may complete their purchase. We believe Snap does not collect a commission on these purchases.
Amazon also mentions that Snapchat users may now browse thousands of eyeglasses goods in the Amazon Fashion "store" page on its profile, albeit these will not be AR-enabled. While the AR purchasing experience will begin with eyeglasses, it will just be the first of many Amazon AR shopping experiences on Snapchat. We understand that the cooperation will begin with eyeglasses and then expand into other categories in the coming months.
"AR eyewear is just the beginning of our cooperation," he added, "and we can't wait to keep creating together."

Amazon has previously claimed that it has invested in augmented reality purchase experiences and sees Snap as an extension of those efforts.
"On a daily basis, millions of customers use Amazon's AR buying technology in our stores, with Virtual Try-On for Eyewear being a long-time customer favourite," said muge erdirik Dogan, president of Amazon Fashion.
"We are thrilled to collaborate with Snapchat to broaden AR buying for both fashion businesses and today's new generation of digital buyers."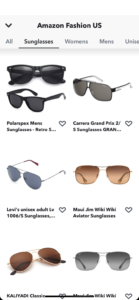 Amazon recently announced its own AR shopping expansion, with the June 2022 debut of a new virtual try-on experience for shoes, available to consumers in the United States and Canada via the Amazon iOS app.
App users may utilise the functionality to purchase shoes from companies such as New Balance, Adidas, Reebok, Puma, Saucony, Lacoste, Asics, and Superga. Previously, Amazon had only dabbled in augmented reality purchasing, experimenting in areas such as AR for furniture shopping and sillier things such as AR Stickers or AR features on its seasonal delivery boxes.
However, it's unclear whether AR is driving a significant rise in conversions through Amazon's own efforts, as we'd presumably see more AR features if it was. 
That might be one of the reasons Amazon is seeking for an outside partner for AR shopping — one that appeals to a younger demographic more familiar with technology and eager to browse and purchase from a social media app and we at Twin reality are working on same concept where we create AR/VR apps for our customers and users where they can experience AR related stuffs.
According to US-based market research firm Future Market Insights, the global augmented reality for retail market is estimated to be worth around $2.36 Billion in 2022 and is projected to grow at an enormous CAGR of around 43% to 46% throughout the forecast period, totalling around $23.0 Billion by the end of 2032. Increased use of cutting-edge technologies such as augmented reality by retail enterprises such as specialised stores, malls, supermarkets, department stores, and others is driving market growth.
Read More here on Snapchat and Amazon Partnership 
——–
Augmented Reality and Virtual Reality is solving many different industry problems. We are also providing VR solutions in different industries. We are also providing free VR consultations for your concepts.