We are already into 3rd week of October with the expectation that there would be interesting events to mention in our summary post. And we were not disappointed. In between all this interesting events we are also developing some great VR projects for clients.
So, let's get straight to it while Meta and Microsoft Form Major Quest Pro Collaboration has been the big news of the week, 
Second, among us which became popular during Lockdown they have just announced that they are going to bring their game onto VR headsets and guess what Horizon Home finally added YouTube to their VR environment while moving onto gaming, 
Xbox revealed that Cloud Gaming Is Coming to Quest 2 VR Headsets so now users can access latest games on their headsets, and as is a tradition of this blog, 
we are going to write today for you a super article where you can find inside ALL By reading this post, you may be certain that you did not miss any of the announcements made there.
I genuinely hope this is beneficial to all of you.
This month's important news and events in the realm of augmented and virtual reality technology are as follows:
1. Meta Quest Pro Specifications, Price, and Release Date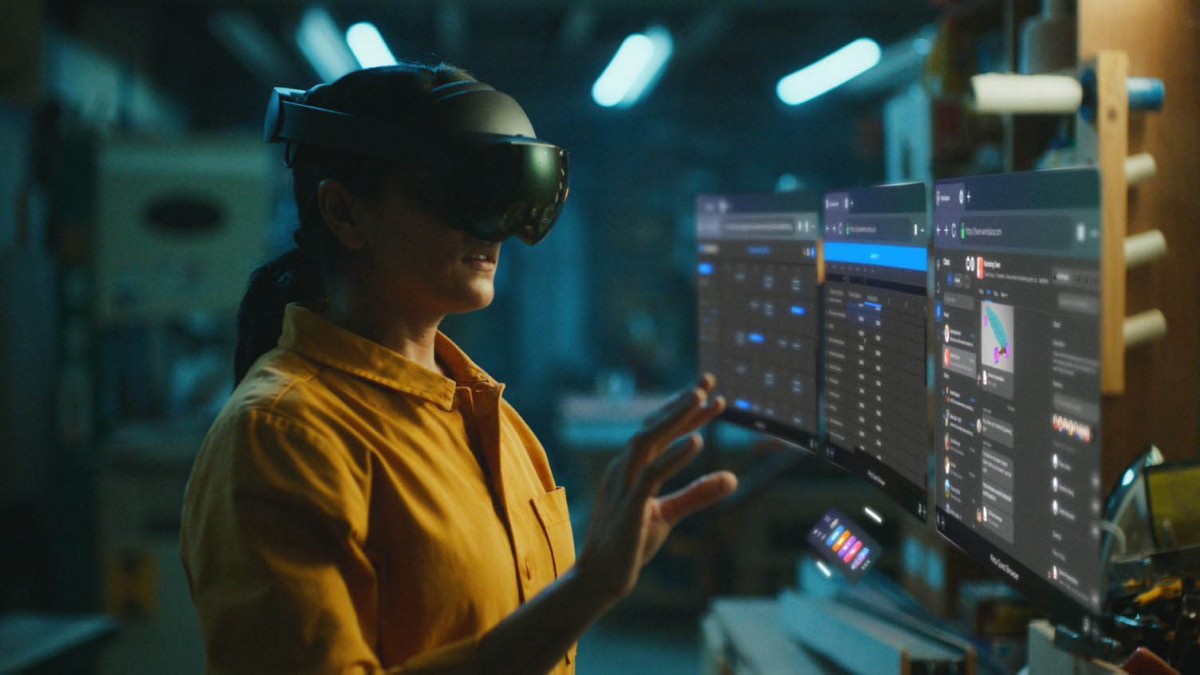 Here's all you need to know about Meta's latest VR headset, the Quest Pro:
1. The Specifications
The Quest Pro is a "high-end" gadget that supports both VR and mixed reality. The headgear is powered by the all-new Qualcomm Snapdragon XR2+ architecture, which provides 50% more computing power than the Meta Quest 2 while also improving heat dissipation. Each headgear has 12GB of RAM and 256GB of storage space.
Meta selected pancake optics over the Quest 2's Fresnel lenses, allowing them to lower the optical module by 40% while delivering 37% more pixels per inch and 10% more pixels per degree than the Quest 2. The gadget has a horizontal field of vision of 106 degrees and a vertical field of view of 96 degrees, as well as a maximum refresh rate of 90Hz.
Two LCD panels with quantum dot technology provide sharp, vivid images that are enhanced by the company's local dimming technology, which regulates 500 LED blocks to provide 75% greater contrast. As a result, the images are crisp and clear. The Quest Pro has 360-degree spatial audio, a built-in mic, and twin left/right 3.5mm headphone connectors for audio. A full charge provides around two hours of usage, depending on the material.
Unlike the Quest 2, the Quest Pro is more of a design and collaboration tool than a gaming device. The headgear is intended to boost your productivity through the use of virtual material while keeping you grounded in reality. As a result, the gadget has a one-of-a-kind open peripheral design that enables you to engage with virtual material while keeping aware of your actual surroundings. However, you may employ partial light filters to immerse yourself in some activities; however, more on that later.
As previously stated, Meta was able to shrink the optical module by 40% by using pancake optics. The Quest Pro has a curved-cell battery at the back, which results in improved weight distribution. A crank wheel on the rear of the headset allows you to quickly change the tension of the device, which is a significant improvement over the cloth straps on the Quest 2.
A continuous lens spacing adjustment mechanism lets you to change the gap between the lenses to your ideal inter-pupillary distance (IPD) of 55mm to 75mm, which is a broader range than the Quest 2. The auto-adjustment software, which alerts you if you're wearing the gadget improperly, is pretty cool. The Quest Pro weighs around 1.59 pounds, which is significantly heavier than the Quest 2.
3. The Perplexing Reality
The Quest Pro, in addition to VR, can give 3D mixed reality experiences owing to full-color stereoscopic Passthrough technology. High-resolution outward-facing cameras triangulate your location and scan your surroundings in real time, letting you to "see" the actual world in breath taking detail. The Quest Pro's cameras have four times the pixels of the Quest 2, and the difference is evident. The images are so good that you can read text while wearing the headset.
Developers may create compelling mixed reality experiences that integrate virtual information with the real world using the company's Presence Platform. This may be anything from a virtual office with many displays to a next-generation art studio where you can hang virtual artwork throughout your physical room.
Scene understanding and Shared Spatial Anchors enable people to collaborate in a shared location at the same time. You may even place virtual things in real-world locations and return to them later.
4. The Controller
A new set of self-tracking controllers is included with the Quest Pro. Unlike the Quest 2 Touch controllers, which rely on the headset's sensors to work, each Touch Pro controller has three built-in sensors that detect their locations in 3D space.
In addition, the Touch Pro controllers include a redesigned ergonomic design and enhanced haptics powered by the TruTouch Haptics engine. A rechargeable battery system eliminates the need for throwaway batteries. Each headset includes a charging station and a 45W USB-C power converter, but more on that later.
As if that wasn't awesome enough, the Touch Pro controllers are sold separately and work with the Meta Quest 2. Even if you don't plan on purchasing the Quest Pro, you can still use the additional controllers to augment your current setup. The Touch Pro controllers will be available for $299 later this year.
5. Eye and Face Tracking
The Quest Pro, as previously mentioned, has eye tracking and Natural Facial Expressions, allowing the firm to do some really creative things with avatars. The headset records the movement of your pupils as well as any small facial emotions after calibrating your face in the settings to give more genuine interactions.
This technology may also be utilised for menu navigation and system optimization using a method known as foveated rendering. In a recent demo, I tried out a novel programme that let me control the face of a bizarre alien avatar. Despite the fact that it was a simple tech demo, I was completely enthralled by the experience. Both eye and facial tracking will be disabled by default; you must enable them explicitly in your settings. Images of your eyes and face, according to Meta, are erased after processing and are never shared with the firm or any outside groups.
6. The Apps and Games
The Quest Pro supports both virtual reality and mixed reality material, so there's something for everyone. I was able to experience a limited selection of new and old games made even better by the Quest Pro's mixed reality features during a hands-on session with the headset. Tribe XR, a VR DJ software available now on Quest and PC VR headsets, was one of my favourites. During my brief demonstration, I digitally connected with a professional instructor who led me through the intricacies of beatmatching. Wooorld, a GeoGuessr-style game that allowed me to tour renowned cities throughout the world in mixed reality, was another game I loved.
Then there was Painting VR, a virtual reality art tool that let me make my own virtual art and hang it about my real-world area. And, because to the previously stated Spatial Anchors, my work stayed permanently placed in my physical area even after I closed the app, allowing other visitors to add to the virtual gallery throughout the day. We'll discuss about content in greater detail later. The Quest Pro, according to Meta, is compatible with all Quest 2 games and apps. Link and Air Link can also be used to view PC VR content.
7. The Accessories
The Quest Pro will come with a slew of cool extras right out of the gate. Each headset has a number of handy add-ons meant to improve your experience. Partially opaque light blockers, a specialised charging station, and a 5W USB-C power converter are included. A new pen device that can be affixed to the bottom of the Touch Pro controller for more realistic sketching and writing in VR is now available. This is especially beneficial while working in Meta's own VR coworking platform, Horizon Workrooms.
In addition to the accessories included with the Quest Pro, the business will sell a number of premium accessories for a fee.
2.Among Us Will Be Available on VR Headsets Next Month
Meta Connect 2022 was jam-packed with intriguing news. Among Us VR, a VR adaption of the popular multiplayer deduction game from Robot Teddy, Schell Games, and Innersloth, now has an official release date.
Some lucky people were able to join up for early gameplay with their beta back in August, leaving us slowpokes out in the cold. Now we can all play when the game is released next month for $9.99 on Steam, Meta Quest, and Rift. To add to the excitement, you can now pre-order the game on the As a pre-order bonus, purchase a Mini Crewmate hat from the Meta Quest shop.
"We can't wait to hear how family and friends band together and betray each other as they perform duties onboard the Skeld II," stated Victoria Tran, Community Director for Innersloth, in an official news release. "The VR version of Among Us stays faithful to the essence of the original game while also introducing new ways for players to experience the turmoil and pleasure of accusing your friends of murder!"
Among Us VR will have the following features when it launches:
In-game chat: Use in-game voice chat (with proximity chat) or rapid text chat to communicate. Minigames: Play classic favourites as well as new-for-VR titles.
Customization: Choose the colour and cap of the Crewmate.
Options for comfort and safety: Adjust the parameters for the best possible experience.
VR on several platforms: Play with Crewmates on many VR platforms at launch, including Meta Quest, Rift, and Steam.
Choose between single-handed and two-handed movement.
Among Us: Localization English, French, Italian, German, Spanish (LATAM), Chinese (traditional and simplified), Japanese, and Korean are among the eight languages supported by VR.
Achievements: Completing unique tasks will get you exceptional accomplishments.
"We've worked on a variety of projects, but collaborating with Innersloth and Robot Teddy to bring Among Us on VR platforms was really rewarding," said Schell Games CEO Jesse Schell. "Together, we built something that will please the current Among Us community, attract new fans who will experience Among Us in a headset for the first time, or convince fans of the original game to explore VR for the first time." "Let the emergency meetings begin!"
Ranjani Natarajan, Robot Teddy's Director, was ecstatic about bringing this beloved title to VR. Among Us was a game that brought together communities and total strangers at a collectively uncommon and painful moment, and Among Us VR allows players to embody that same intensity and vitality. "Who doesn't want to spend the holidays in virtual reality roleplaying humour, intrigue, and some deliciouss backstabbing?"
3.Meta and Microsoft Form Major Quest Pro Collaboration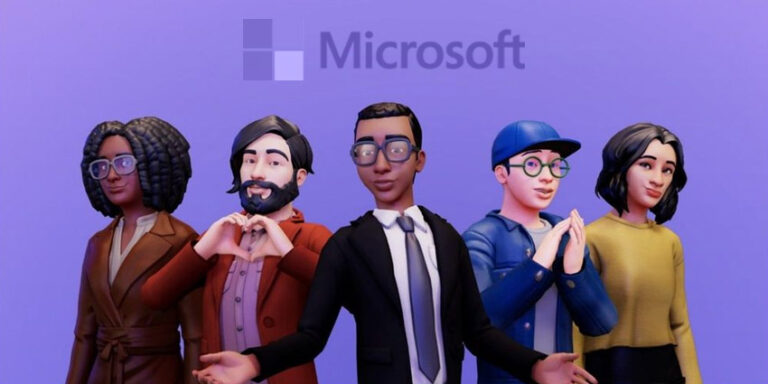 Meta Platforms has announced a strategic relationship with Microsoft Teams to incorporate Microsoft Teams on the company's newest gadget, the Meta Quest Pro, during the Meta Connect 2022 event on Tuesday.
At the enormous event, Mark Zuckerberg, CEO and Founder of Meta Platforms, and Satya Nadella, CEO of Microsoft, revealed the strategic agreement that corporate customers of the new headgear will be able to access Microsoft Teams in mixed reality (MR).
In his address, Nadella stated,
"We're taking steps to guarantee that our software can benefit people on all of their preferred devices." That is why I am so excited about what we are introducing today, and how we are combining the strength of several of our most popular productivity tools for the VR devices you are releasing."
Teams, one of the market's most prevalent tools for work productivity to date, provided a platform for chatting, collaborating, and doing business with others, according to Nadella, who added that Microsoft had launched the "once in a lifetime" change by opening it in a fresh, immersive format for the Quest Pro.
Microsoft 365 Comes to VR
Nadella went on to say that Microsoft will boost productivity in VR by introducing Office 365 to Meta Quest headsets, allowing users to access all of their most often used programmes including Word, Excel, Powerpoint, Outlook, and many more.
The inclusion would also let users to move settings, files, and other functionality to their headsets via full Office 365 streaming over the immersive gear.
Microsoft-Meta Gaming Store?
Nadella made the final announcement, explaining how the Meta Quest Store will also use Microsoft's XCloud gaming technology. Following its historic $68.7 billion USD acquisition of Activision Blizzard earlier this year, Microsoft's current gaming shop just saw a huge shift in accessible titles.
"You'll be able to play 2D games with your XBOX controller projected on a large screen on the Quest," he said. We're still in the early stages, but we're thrilled about what's to come. Who knows, maybe the next time we chat we'll be playing VR Flight Simulator."
Industry Reactions to the Meta-Microsoft Partnership
Bola Rotibi, CCS's Chief of Enterprise Research, termed Meta's relationship with Microsoft "hugely significant." The agreement, according to CCS, will serve as a "catalyst for many firms to dip a toe in the water on how [VR/AR] technology might be employed in everyday business."
"These developments underscore Zuckerberg's commitment to make the metaverse a respectable realm for the enterprise," she continued. Given that most people associate virtual reality with gaming and consumer applications, it's an important next step." The Meta Quest Pro's full-color MR was a "big leap forward," with the potential to boost inclusivity for the user experience and open doors to "a wide range of new [AR] use cases and applications."
She went on to say that using user-facing sensors to make avatars more lifelike was also a "important step." A realistic nonverbal communication system, such as blinking and brow movement, would also "provide a more engaging experience."
In conclusion, she stated that the Quest device platform and integration approach was "geared at attracting additional application developers."
She praised the decision as "wise" for creating opportunities for a "broader variety of use cases" to push VR adoption. Cost-effective, flexible pricing schemes, as well as "the intuitiveness of its use and security," will be "critical" to Quest devices' long-term success. such enhancements were noted as issues in the CCS Insight Senior Leaders IT Investment report, which outlined "barriers to deploying XR solutions and systems inside the workplace," according to her.
Many prominent members of the Menlo Park-based firm's team attended the Meta Connect 2022, including Zuckerberg, Microsoft Project Manager Josh Sachs, John Carmack, Meta's Consulting CTO for Reality Labs, and many more, to outline the Metaverse's vision and announce new products.
4.Horizon Home will (finally) have YouTube. Making it More Convenient to Watch with Friends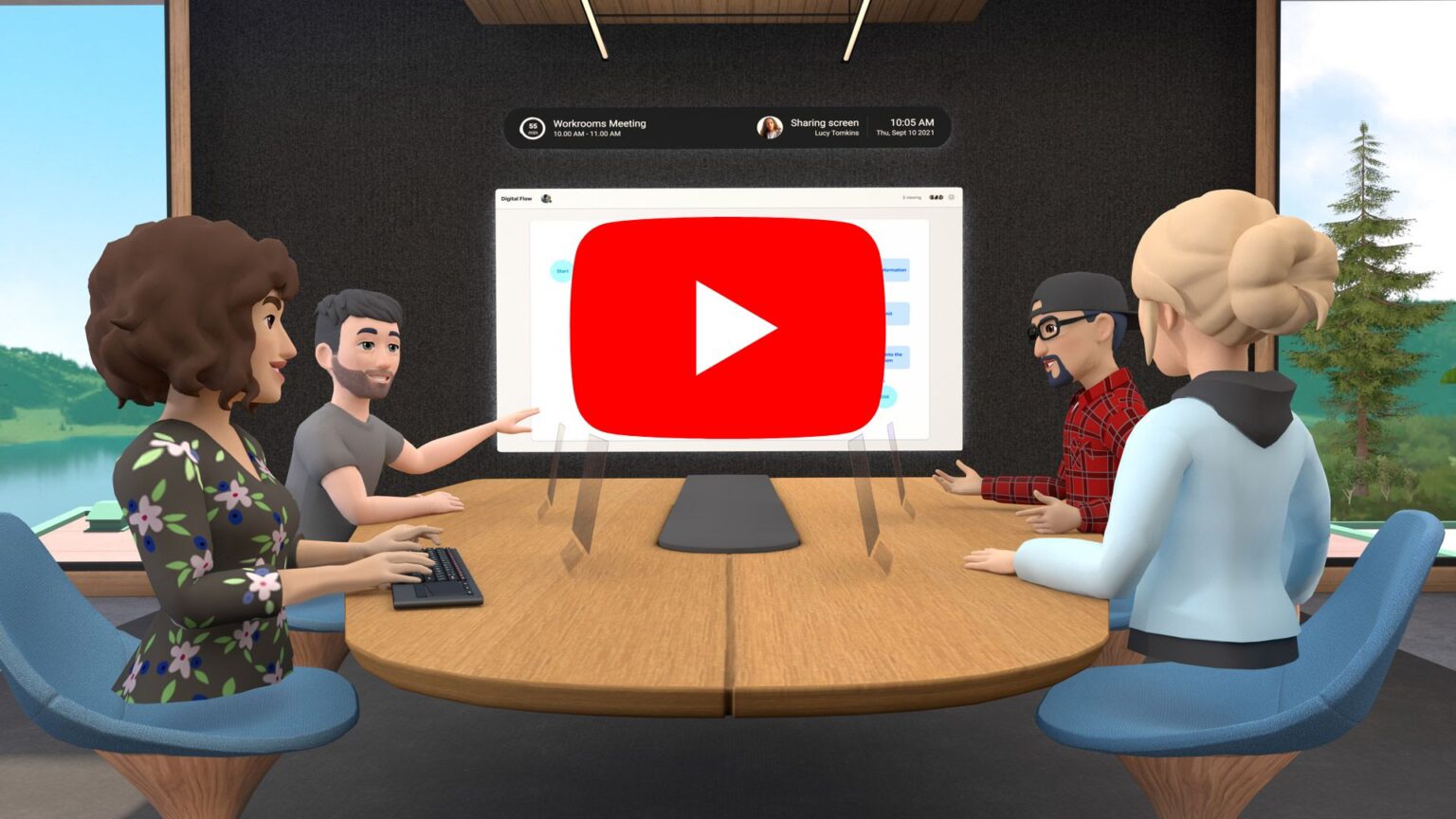 Quest users will soon be able to watch YouTube material inside Horizon Home, the first-party social VR environment that is finally making it easier to hang out in VR with pals, according to Meta. Meta is moving slowly… excruciatingly slowly… developing up the main social capabilities of its Quest series of headsets, which debuted in 2019.
Horizon Home only recently began enabling users to invite their friends inside the home zone. While you may view films together there, what you'll find is a difficult-to-navigate scattering of flat and VR- specific content hosted by Meta And, while there is some good content to be found there, there's no doubting that YouTube is the main destination for independent online video content… especially anything that's short and approachable enough to share with friends while sitting on the sofa.
It's already theoretically viable to watch YouTube in VR with pals in a variety of ways. However, they all need users to download a new app and, in many cases, create new avatars or utilise another friends list or method of joining… Not the easy, smooth experience one would expect.
But, finally… Meta claims it will deliver the massive wealth of YouTube material directly inside Horizon Home. That means that all you have to do to watch with your friends is send them an invite and then press the play button. It's already theoretically viable to watch YouTube in VR with pals in a variety of ways. However, they all need users to download a new app and, in many cases, create new avatars or utilise another friends list or method of joining… Not the easy, smooth experience one would expect.
But, finally… Meta claims it will deliver the massive wealth of YouTube material directly inside Horizon Home. That means that all you have to do to watch with your friends is send them an invite and then press the play button. It's unclear when the YouTube VR functionality will be available in Horizon Home on Quest, but if we're lucky, we could see it before the end of the year.
5.Xbox Cloud Gaming Is Coming To Quest 2 VR Headsets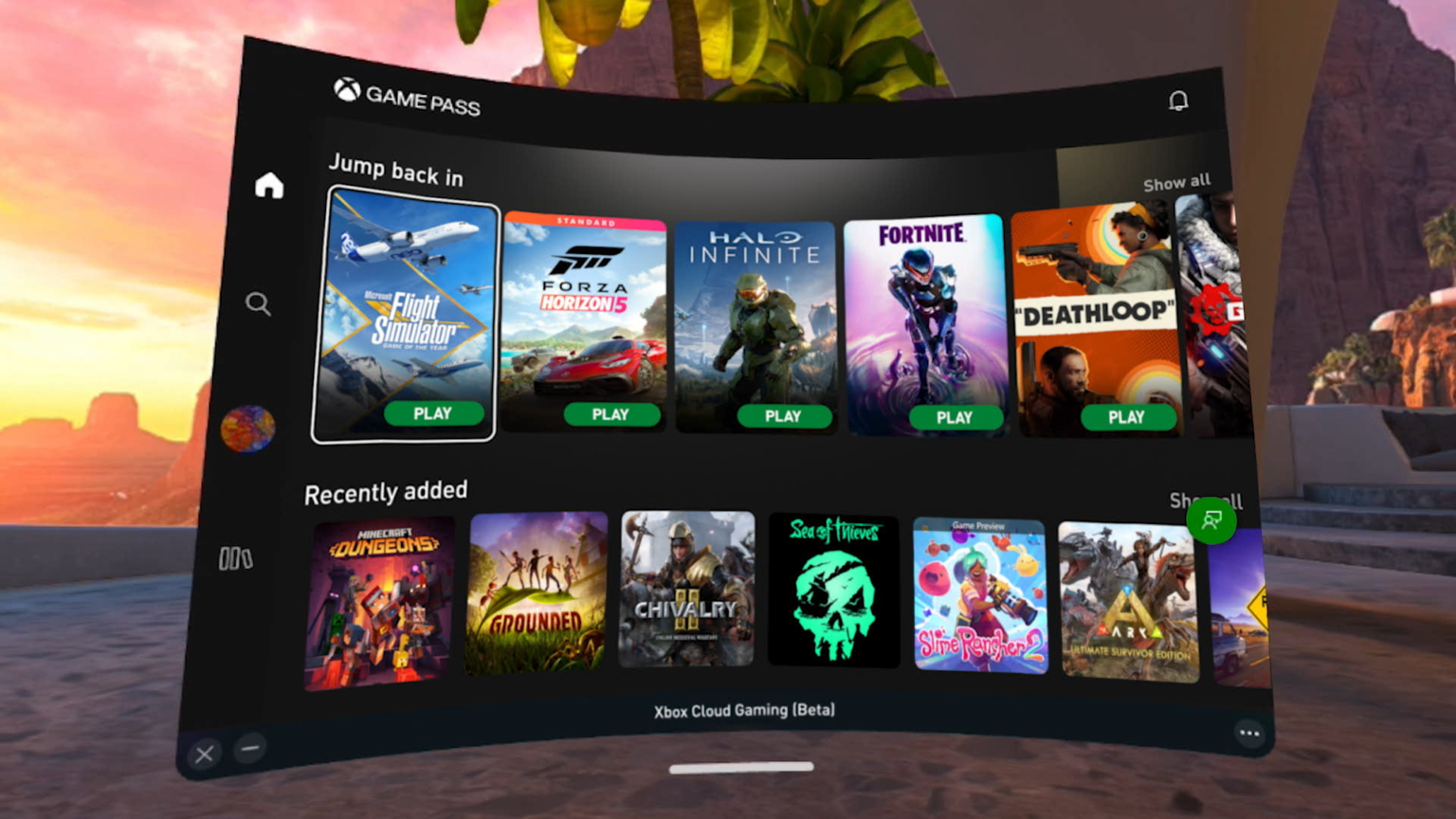 In the future, your VR headset will be able to access a large archive of console games.
There was no shortage of important announcements at Meta Connect 2022. We not only got our first official glimpse at the much-anticipated Meta Quest Pro, but we also heard about many new titles coming to Quest 2 and Quest Pro VR headsets, including Marvel's Iron Man VR and I Expect You To Die: Home Sweet Home.
The unveiling of Xbox Cloud Gaming (Beta) for the Meta Quest platform was equally thrilling. You'll be able to connect an Xbox controller to your Quest headset in the future and play cloud-compatible titles from the Xbox Game Pass Ultimate catalogue in VR on a huge screen. Microsoft CEO Satya Nadella made the announcement at Connect.
In an official statement, the firm stated, "We're teaming with Microsoft to offer Xbox Cloud Gaming (Beta) to the Meta Quest Store in the future." "We are not announcing a release date for Xbox Cloud Gaming on the Quest Store, but we will provide additional information as soon as feasible."
There is no news on when this functionality will be released. Having said that, I'm looking forward to the day. The ability to effortlessly access cloud-compatible Xbox Titles Pass games with only a Quest headset, Xbox controller, and a stable internet connection may make the Quest an even more appealing option for those selecting which system to spend their money on.