We started October with the expectation that there would be interesting events to mention in our summary post. And we were not disappointed. So begin, what can we expect from the next Meta Connect?
Second, big developments happened at one of the world's leading AR/VR companies, HTC, where they teased their next VR headset ahead of Meta Connect. 
While some of these changes will annoy some of the company's customers, others are expected to improve how users engage with AR/VR apps and games. 
The application of augmented and virtual reality technology is increasing in a variety of fields. Moving on to gaming, Quest Pro Leak Shows Meta's Next-gen Headset in Action, which has been significantly upgraded.
The following are this month's major news and events in the field of augmented and virtual reality technologies:
Topics Covered in this RoundUp: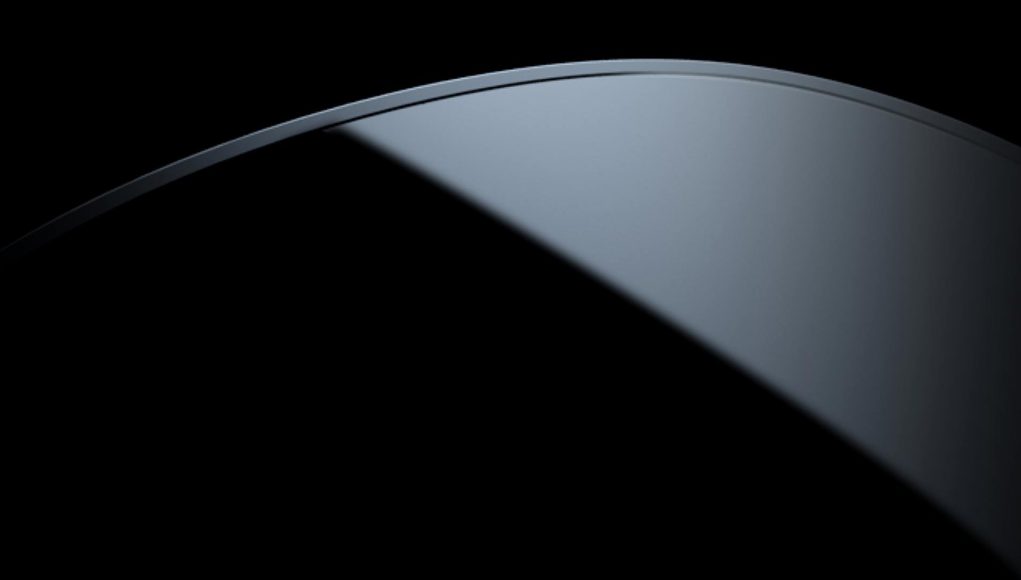 1.HTC Teases Next VR Headset Ahead of Meta Connect, Claiming It Will Be Small
HTC today announced the company's future VR headset, which the Vive developer claims would be "something large… we mean little." For the time being, all we have is a tweet that displays a portion of the headgear in question with the caption "Go tiny or go home." There is no name, no price, and no release date. Bupkis.
Is it a representation of a pancake lens, which several VR headset manufacturers, including Meta and Lenovo, are now utilising in favour of classic Fresnel lenses to reduce overall bulk? HTC's Vive Flow casual VR content device already makes use of one.
Is it an external view of a face plate, maybe to resemble a pair of sunglasses like… well… Vive Flow? At this point, your guess is as good as ours. Turning up the contrast on the image shows one thing for certain: a witty message complimenting us on our inability to decipher more important information. And, although we're still expecting for anything from HTC that would provide Meta true consumer competition, the focus on the headset's size as the key selling feature might indicate to the arrival of another casual VR watching device like Flow.
In any event, the business claims to have learnt from prior missteps and is "putting those learnings into this headset." It's also rather good timing, given Meta's yearly Connect developer conference is just a few days away, and this year will almost certainly witness the launch of the heavily-leaked Quest Pro (formerly Project Cambria).
Vive Flow was widely panned for failing to provide a more practical experience than first- generation mobile VR devices like Gear VR, Oculus Go, or Google Daydream. It also requires an external power source to operate, which is preferable to having a front-heavy headset but is still a worry for some owners. Perhaps the Taiwanese maker is aiming for a true standalone format this time?
HTC has been known to conduct repeated headset reveals in the past, so we'll be keeping an eye on the firm's Twitter account in the meanwhile to see what the business has in store.
Will HTC include any further features?
The emphasis on the headset's size as a significant selling point may lead to the release of another casual VR viewing device, such as Flow. Despite the fact that we are still waiting for HTC to release something that provides genuine consumer competition to Meta.
In any case, the company claims to have "integrated those learnings into this headset" after "learning from those missteps in the past." It's also a good time because of Meta's annual Connect developer conference, which will most likely see the formal introduction of the widely rumoured Quest Pro this year (formerly Project Cambria).
2.Alleged Quest Pro Leak Shows Meta's Next-gen Headset in Action
Immersed, a firm renowned for its work-focused productivity software for VR, may have gotten ahead of Meta's planned Project Cambria mixed reality headgear (aka 'Quest Pro').
The video, which was discovered in a business website, purports to show the Immersed software in action on the unannounced Quest Pro, utilising its hand tracking and mixed reality features. Although Meta has not publicly acknowledged the Quest Pro naming scheme, an alleged unauthorised unboxing of the headset last month revealed the alleged unit's exterior in full replete with Quest Pro branding—basically unveiling it well ahead of Meta's upcoming Connect developer conference on October 11th.
If there was any doubt, here are still shots from the video (left) and the illegal Quest Pro unpacking (right). The only noticeable variation between the two is the addition of a light- blocking facial interface in Immersed's shot, which may be included in the box or as an optional extra for enhanced immersion.
We'll undoubtedly hear more than however it seems quite probable that we'll not only see a lot of the next-gen standalone at Connect, but also an opportunity to pay for the obviously costly headset, which is supposed to be priced "substantially" higher than $800. In late August, Meta CEO Mark Zuckerberg revealed on the Joe Rogan Experience podcast that the company's "next product [is] coming out in October," which might imply that an official pre- order announcement will follow.
And it doesn't stop there. While readers should take this with a grain of salt, a cheaper Meta Quest 3 is expected to follow Quest Pro at some point next year, featuring the latter's full- colour AR passthrough and depth sensor but lacking Quest Pro's face and eye-tracking functionality.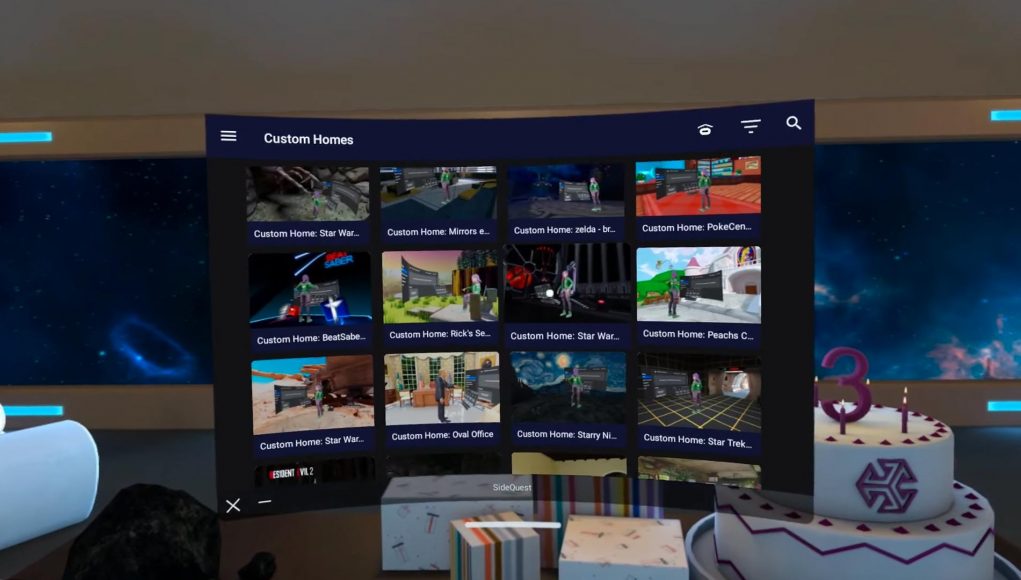 3.Google Ventures invests $12 million in SideQuest to build the XR Ecosystem's main content hub.
SideQuest, the sideloading programme and unofficial app store for Meta's Quest and Quest 2, announced a $12 million Series A investment sponsored this time by Google Ventures (GV) SideQuest, founded in 2019 by Orla and Shane Harris of Belfast, has effectively become the de facto unauthorised app store, as well as the major sideloading platform for Quest and Quest 2.
SideQuest has generally avoided Meta's attention by not directly competing with Meta by charging for material that is already accessible on the official Meta Store or its early access content outlet App Lab; it mostly serves as a centre for listing everything and anything. M.G. Siegler of Google GV will join the company's board, as first reported by Tech Crunch. Siegler has sponsored a number of early-stage firms as a GV general partner, including Anchor (bought by Spotify), CTRL-Labs (acquired by Meta), Matter, Slack, Stripe, the Skimm, and Universe.
Shane Harris, co-founder of SideQuest, tells Tech Crunch that the initiative has provided "a significant lot of value to their headset," but that there are no intentions to monetise on the Quest platform in order to avoid competing with them. Still, the corporation does not want to take a back seat as the ecosystem matures. SideQuest hopes to become "a primary hub and software layer for the larger XR ecosystem," according to Siegler in a GV blog post.
"SideQuest's ultimate aim stretches far beyond these early days," Siegler writes, "but is based on development on top of Open XR, an open, royalty-free API standard that provides engines with native access to a range of devices in the mixed reality area." "And the business has collaborated with companies like Meta on initiatives like App Lab for Oculus Quest headsets."
SideQuest tells Tech Crunch that they're exploring for methods to monetize that don't immediately impact Meta's bottom line, such as providing more developer tools and even establishing a publishing fund to financially support popular projects, thereby turning SideQuest into a VR game publisher. SideQuest has previously received money from venture capital firms and individuals including Oculus VR co-founder Palmer Luckey, Boost VC, and Connect Ventures.
SideQuest plans to double or triple its staff with the $12 million investment, bringing additional three to six employees to the project. According to Crunchbase records, Google's investment is the highest single investment in the firm, increasing SideQuest's total outside investment to $15.6 million.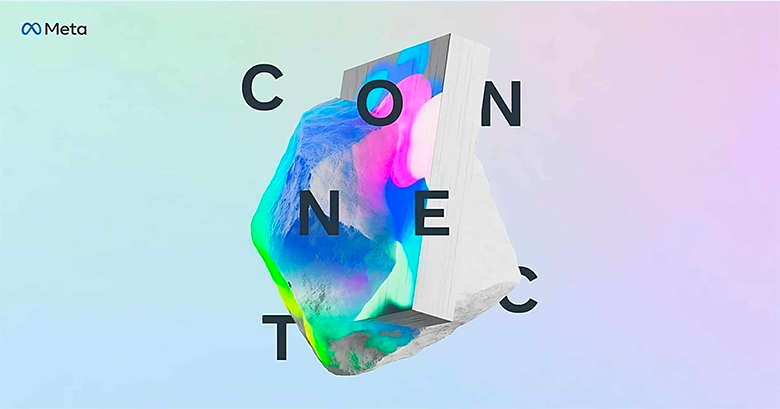 Meta Connect 2022 is only a few days away, and anticipation is high. This year's event, according to Meta, will concentrate on the company's XR aspirations and how inclusion through user experiences and avatars will play a significant part in the future. Meta Connect 2022 will have three major speakers for the Developer State of the Union, 30 various developer workshops, and an unscripted chat with John Carmack about the future of technology, in addition to a keynote delivered by Meta CEO Mark Zuckerberg.
Melinda Davenport, Director of Internal Communications for Meta, and well-known Instagrammer Karen X Cheng, who has been recognised Inc 30 and Adweek's Creative 100 for her work in AI and AR, will host the annual event this year.
To assist you in planning the perfect event, Meta has compiled a list of some of the must- see sessions that will be presented at Connect 2022.
1. Developer State of the Union
Anand Dass, Chris Pruett, and Yardley Pohl will discuss the most recent innovations in Meta's VR ecosystem, as well as how they might assist you in building and managing your business. They'll also go through the many tools and applications Reality Labs has to offer to assist you incorporate those ideas into your workflow with the least amount of interruption.
2. Carmack Unscripted
Whatever you decide. This is not to be missed. John Carmack, CTO of Reality Labs Consulting, will take the stage for an unedited, unscripted chat about technology. Carmack joined Oculus in 2013 and collaborated with Palmer Luckey on the development and deployment of the first Oculus Rift.
In 2019, he resigned as CTO, stating, "I'm going to focus on artificial general intelligence" (AGI). I believe it is doable, really beneficial, and that I have a good opportunity of making a difference there. So, according to Pascal's Mugging reasoning, I should be working on it. For the time being, I'm going to approach it in "Victorian Gentleman Scientist" fashion, conducting my research from home and enlisting my son's help."
3. Building Bridges to the Metaverse Alex Hopmann, a software engineer at Meta Software, and Andy Shenton, the head of studio at Unit 2 Games, will discuss how you can develop appealing and meaningful links between the user-generated content production platforms Horizon Worlds and Crayta in this lecture
4. Designing VR for Women Ellen Utrecht, creator of Mike Teevee, Richard Duck, Meta Content Launch Manager, and Ting Wang, head of shared production at Resolution Games, will examine which features and systems best engage and keep female-identifying consumers across a number of genres. They'll also be speaking with the creators of Angry Birds VR: Isle of Pig, The Last Clock winder, and The Shores of Loci.
5. Growing Communities in VR with Integrity and Trust
John Connell, Modulate's head of business development, will be joined in this session by Web Purify Founder Joshua Buxbaum, Meta Games Producer Mari Kyle, and Hive Sales and Business Development Director Simon Lebsekal to discuss how VR creators can establish and manage vibrant online communities.
6. Inclusive Design and Building for Diverse Audiences Attendees will leave with a better grasp of how to create inclusive apps and how to leverage user feedback to enhance their games. Mari Kyle, a Meta Games producer, will discuss the numerous aspects that go into making a game more accessible to varied audiences. Tom Ivey, Resident Evil 4's Executive Producer, will also join the discussion to discuss the different mechanics and features aimed to make the game more accessible.
7. The Creator Journey—Bridging to the Metaverse Chris Barbour, Meta Director of AR Partnerships, will present participants to several skills they may learn to build their business while continuing to develop their technical expertise. In addition, Metaverse Artist Denis Rossiev, Dude Studios Tech Artist and Founder Eugene Soh, VMLY&R Spatial Designer, Speaker, and AR Consultant Luke Hurd, and Seeds Creative Director Mitsuko Ono will be in attendance to contribute to the conversation.
Note By Twin Reality:
As we are seeing many different VR headsets coming into the market. So because of this, there are lots of Opportunities coming in.
If you are a business and have an idea about your VR app development. We can help you with it.