Welcome to another roundup blog of this week , this is a special day for this blog …..But it's also Monday, so I'm not going to skip posting a fresh fantastic collection of AR/VR news. 
So,I wish you a very happy navarti (the name of today's festival in India). Are you ready to find out what occurred this week in the world of immersive realities? , I leave you with thegreatest VR/AR news of the week!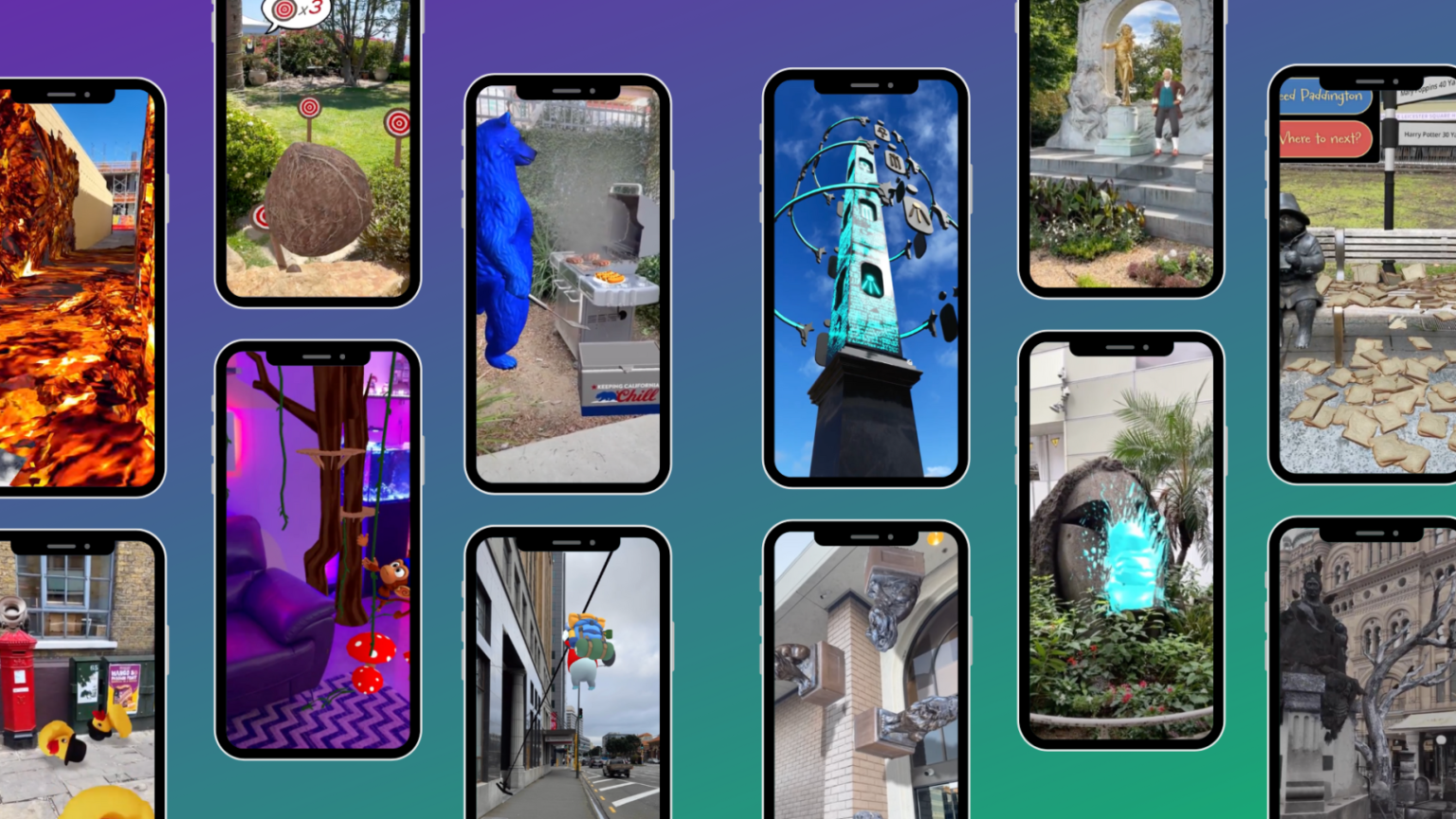 1.Niantic Brings Its Real-World Metaverse To Browsers
With the release of Lightship VPS for Web, Niantic is offering the web an even more powerful platform for augmented reality. This ground-breaking browser-based technology will link the physical and virtual worlds by anchoring Web AR (browser-based augmented reality) information to specific places and allowing virtual items to interact with the physical environment.
Lightship VPS for Web will revolutionise the world around you by offering personalised and engaging augmented reality experiences. These reality-altering applications may turn ordinary places into spectacular virtual experiences. You'll be able to interact with the world around you in whole new ways after you've unlocked the digital counterpart of your surroundings. This may be accomplished by using the traffic provided by the platform's visual location services.
Niantic CEO John Hanke stated in an official press release, "At Niantic, we believe that the real-world metaverse should engage people exploring and connecting with the world around them." "Bringing Lightship VPS to the Web is a crucial step forward for AR, allowing developers to realistically fuse digital material to the actual environment with accuracy and permanence," he says.
Developers that wish to develop augmented reality experiences based on real-world locales must first understand what their consumers are looking at. Creators can now produce immersive experiences that are both personal and permanent with the Lightship VPS by anchoring content to particular spots across the world using the company's AR map.
Developers will be able to construct and maintain their own location-based web AR experiences using the Lightship Virtual Environments. They may also remotely mimic their experiences by utilising the Geo Browser on the 8th Wall platform.
Before Lightship Virtual Environments was officially released, a number of 8th Wall developers were allowed to beta test the programme by constructing their own location- based web AR experiences. These experiences have been displayed in cities all around the world, including London, Paris, Tokyo, New York, and Sydney.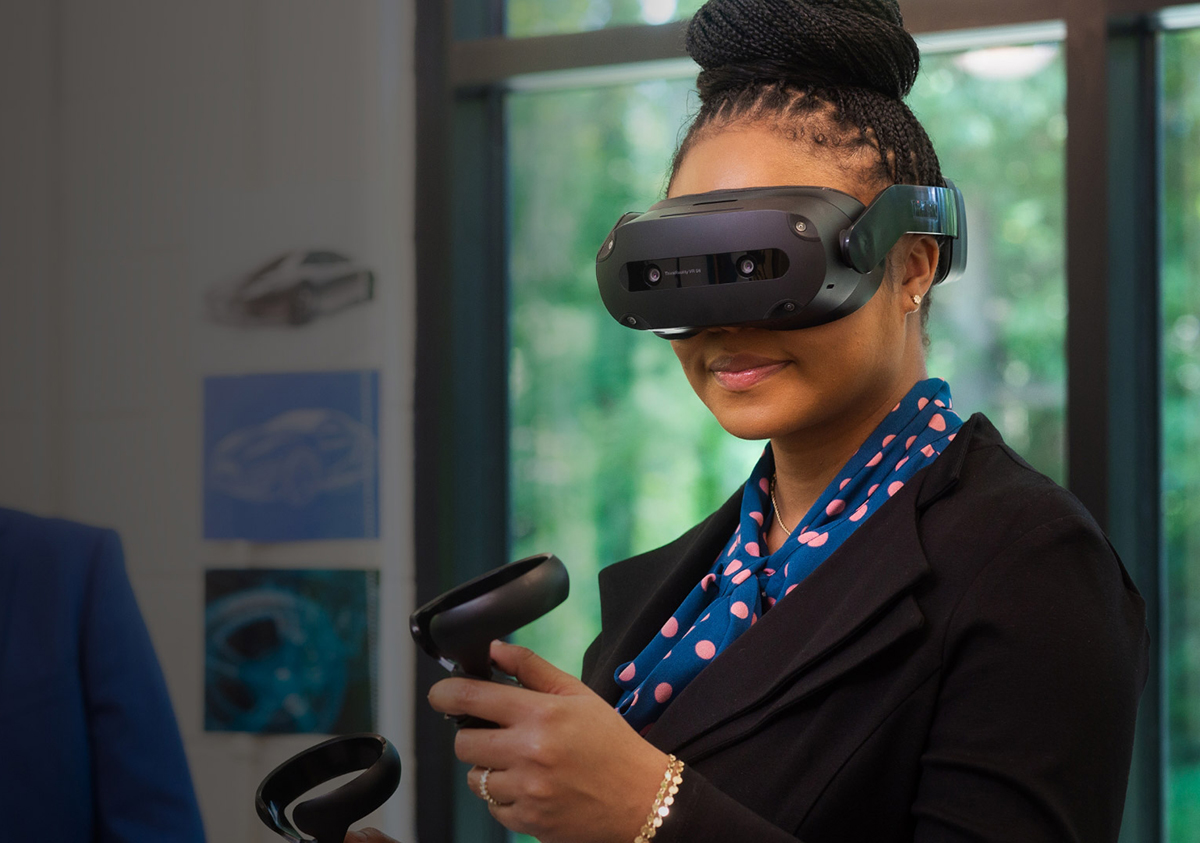 2. Lenovo Unveils Mixed Reality Headset For Businesses
Lenovo, a multinational technology corporation, presented the Think Reality VRX, an all-in- one mixed reality headset geared for enterprises, today. The enterprise-focused device supports cloud-based rendering technologies like as NVIDIA Cloud XR and has high-resolution coloured passthrough.
Research Triangle, North Carolina – September 28, 2022 – Lenovo TM today unveiled a new all-in-one virtual reality (VR) headset designed for the workplace. The Think Reality TM VRX has six degrees of freedom (6DoF) and pancake optics, as well as full colour, high-resolution pass-through capabilities for mixed reality (MR) applications. The Think Reality VRX is also backed by a comprehensive set of end-to-end services to assist organisations achieve faster time-to-solution and higher return on investment.
While the business has not released any precise specifications, we do know that the gadget includes four inbuilt cameras for inside-out tracking as well as a Qualcomm Snapdragon XR CPU. The gadget is capable of providing complete VR experiences as well as projecting virtual material into the real world.
"The Lenovo Think Reality VRX is designed to be a virtual reality solution for all employees." Because of the realism and immediacy of new digital tools made available through extended reality (XR) devices, workforces are becoming almost time and space unbound," noted Lenovo in an official press statement.
"From improving employee training efficiency and virtual collaboration to extending 3D design and engineering roles, XR technologies are more vital than ever for organisations, allowing hybrid staff to do more."
The Lenovo Think Reality VRX will be available to early partners before the end of the year. The gadget will be available for purchase by the general public in certain areas beginning in early 2022, according to the business.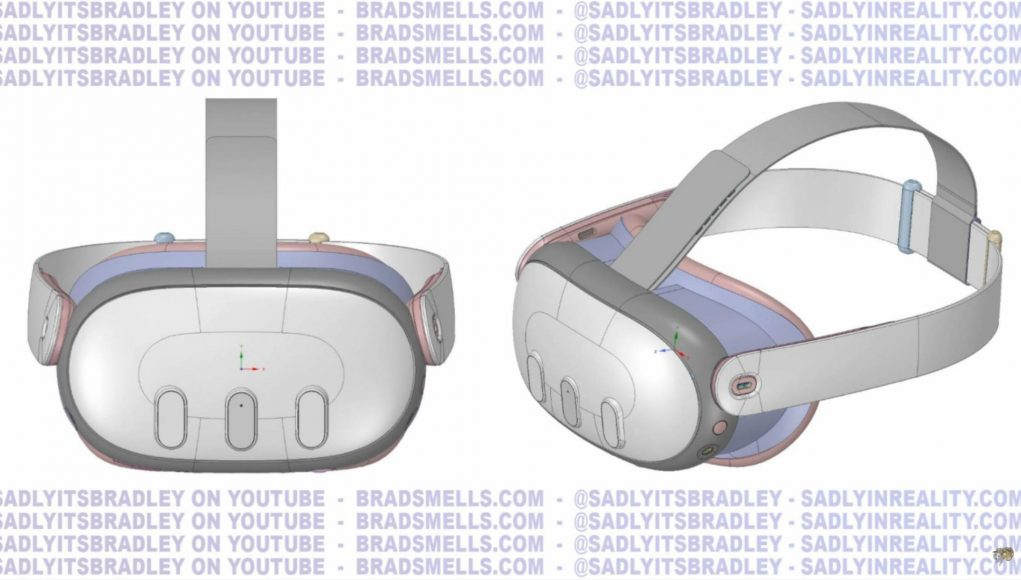 3. Meta Quest 3 Leak Suggests Cheaper Consumer Device to Soon Follow Quest Pro
Brad Lynch (aka 'SadlyItsBradley') has been a major factor behind many of the previous Quest Pro leaks, and now Lynch has disclosed in a new video what he thinks to be CAD data
connected to a 'lower-end' consumer headset that follows in the footsteps of Quest 2, purportedly dubbed Quest 3.
Lynch claims that the item in issue is called 'Stinson,' and that it will be released in 2023. Furthermore, he claims that the headset will be a step forward from the Quest 2 and the impending Quest Pro, with the latter focusing more on augmented reality duties owing to the inclusion of a colour passthrough camera and depth sensor.
Here's a quick rundown of Lynch's main points:
Soft strap like Quest 2 and no back-mounted battery

2 cameras for 6DOF tracking

4-camera array: 2 BW + 2 RGB

Depth sensor

2 LCD displays

mechanical IPD adjustments

Pancake lenses

No eye or face tracking

Single fan design

Qualcomm Snapdragon XR2 (second gen) SoC

Pogo pin connector for dock charging
The headset is expected to be a lower-cost, consumer-oriented gadget that will be released after Quest Pro. Assuming the leak is genuine and represents a near-final product, it actually makes a lot of sense given that Meta may use its $800+ Quest Pro as a sort of high-end developer kit to kick off the development of a new rash of mixed reality games and experiences, with the end goal of capitalising on that new influx of content with a more commercially accessible product.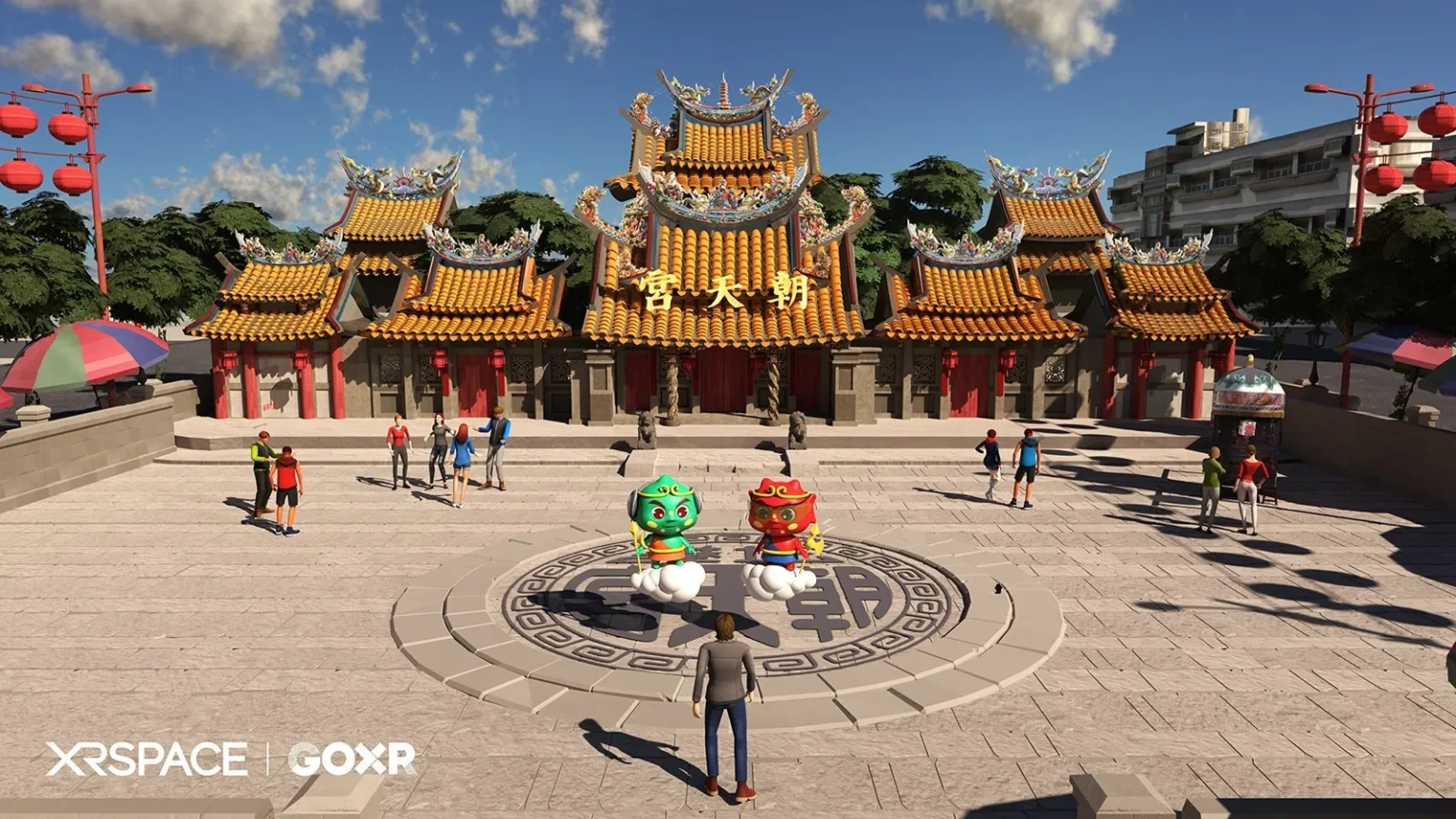 4. Official Matsu VR Temple Opens Inside The Metaverse
Metaverse company XRSPACE is teaming up with Meta and Taiwan Creative Content Agency (TAICCA) to build a virtual reality recreation of the famous Beigang Chaotian Temple. The Matsu metaverse will allow adherents all across the world to immerse themselves in the thousand-year-old faith in ways never previously possible.
The virtual world will be available on compatible smartphones and tablets, as well as in virtual reality via the Meta Quest 2. After logging in, followers can take part in Matsu traditions like as Fortune-Changing Bells, Fortune Poem Readings, and Moon Block Divination. Guangming Lights is another paid ceremony that involves burning a virtual light within the metaverse with a physical lantern on the grounds of the authentic Beigang temple.
The Beigang Chaotian Temple metaverse will be available on the aforementioned platform on October 4th. In honour of the platform's grand debut, it will hold a "People's Matsu Art Contest." If you ever want assistance, just keep an eye out for your two tour guides: Thousand-Mile-Sight and Wind-Ears
"The metaverse is more than simply an extension of reality; it is a powerful tool for real-time interaction and connectivity." Meta, TAICCA, and the Beigang Chaotian Temple are all thrilled to be working with XRSPACE. to better understand the Taiwan Cultural Metaverse. We will continue to advance the understanding of how metaverse experiences may support cultural stories and projects, resulting in new opportunities for Taiwan builders and producers on a global scale."
Mr. Yung-Te Tsai, Chairman of Beigang Chaotian Temple, remarked, "Beigang Chaotian Temple has a long history as arguably the most significant Taiwanese spiritual centre for Matsu in commitment to servicing all Her devotees." "We are constantly searching for innovative ways to expand Matsu's international impact and connect with new generations."
"We are happy to be collaborating with XRSPACE's GOXR platform to interact with metaverse viewers all across the world." As a result, we may reproduce Matsu's rites and services for Her guests, providing new opportunities for everyone to participate in Taiwan's traditional holidays, and we will continue to collaborate with XRSPACE on a series of cultural events to honour Matsu's spirit and teachings."
Note: 
We love to provide information on different VR topics. If you are a enthusiast and want would like to know how Virtual Reality App Development Works Do visit our home page