One of the most important fields where safe behavior is extremely important is electrical safety. While operating tasks involving electrical infrastructure and equipment, human mistake is possible, and the results can be extremely serious and frequently permanent. This could result in a fatality or extremely serious, life-altering trauma.
Despite technological advancements in intrinsic safety devices, a lot depends on using caution when handling electricity and acting in a safe manner. Minimizing human error is essential for ensuring safe results.
How VR has changed the entire industry?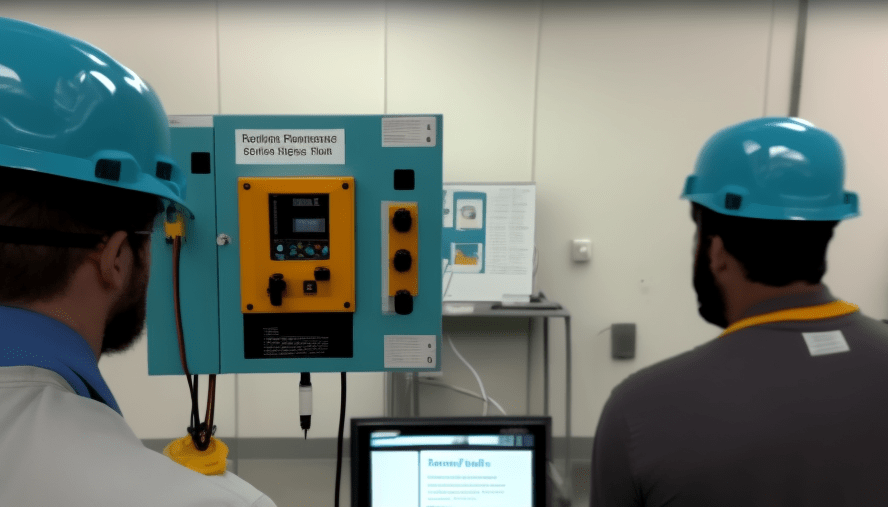 In the area of technical instruction, virtual reality technology has completely changed the game. Training in virtual reality is four times faster and more concentrated than in a traditional classroom. Also, it increases learner engagement, emotional connection, and confidence in the abilities they have acquired through VR.
When it comes to offering training on handling risky systems and jobs, virtual reality training is more efficient. With the use of this technology, an immersive world may be created digitally, enabling users to freely move and carry out tasks that eventually promote learning, comprehension, and competency.
All of this is accomplished using virtual reality (VR) in electrical safety, distant from a motor control center or on top of a high voltage transformer and in the comparatively safe environment of an office.
Why Implementation of VR in electrical safety training is crucial?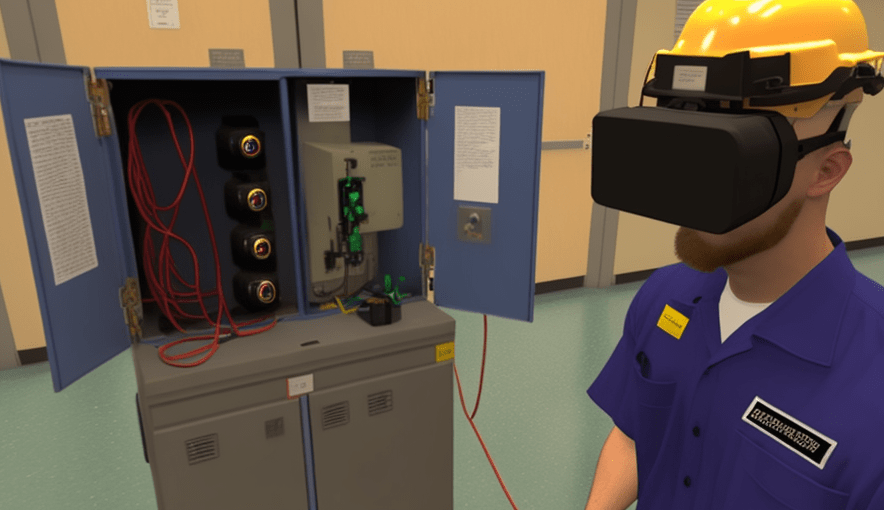 he implementation of VR safety training is also its most important component. Although there may be pre-packaged training programs for electrical safety, it is advisable to review the training requirements of your business before choosing a program. There are many developers who would be willing to assist, buoyed by the success of VR in the gaming sector.
Selecting solution providers with both VR technological knowledge and relevant industry or domain experience is crucial for delivering specialized VR safety solutions.
These businesses employ subject matter specialists who are aware of the problems and create use cases that will be more useful in guaranteeing the safety of persons and property.
Types of equipment required in this training:-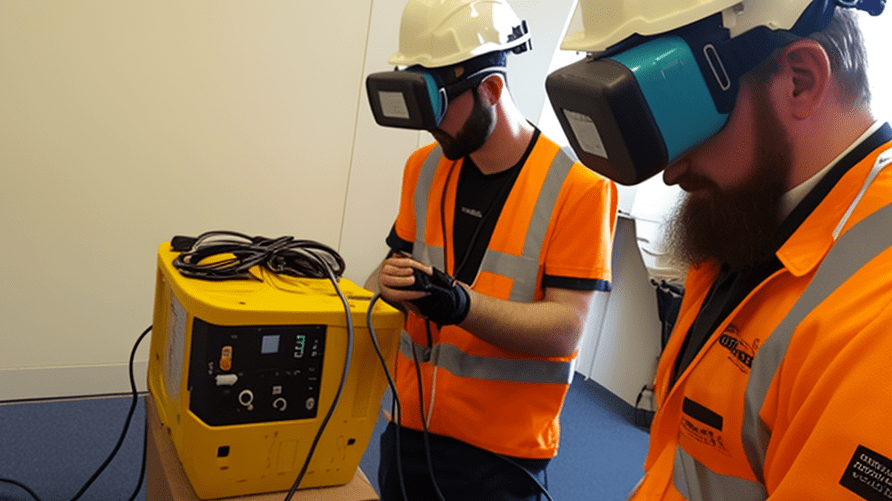 The safe handling of electrical equipment and arc flash safety are the two main focuses of electrical safety. Also, it's critical to comprehend and demonstrate expertise with regard to OSHA laws, applicable NFPA codes, and national electric code requirements.
The virtual reality setting could be an exact replica of the company's current or future facility. When the student first enters this VR environment, for instance, the sub-station, a guided voice-over walkthrough systematically informs on all the relevant information and abilities.
Quizzes, exercises, and challenges are incorporated into the training to help the trainee retain the information. Feedback from testing and evaluation can be given to strengthening weak points and ultimately earn certification.
Since the Virtual environment has been created to be an exact replica of the current facility, the skills taught there can be tested and updated there.
The tremendous advantages of VR in electrical safety instruction are found in this. Due to logistical, financial, and safety issues, real-world training may not always be able to provide the competence and confidence that VR training does, but it still delivers the precise information that is typically acquired in a real-world setting.
To fully comprehend these needs and enable an organized design and implementation process for your company's electrical safety training program, you must engage a capable VR training solutions supplier.
The electrical services sector, as well as the general public who must live and work in this setting, have long prioritized electricity and the inherent dangers connected with its use in the built environment.
How Virtual reality has an edge in this industry?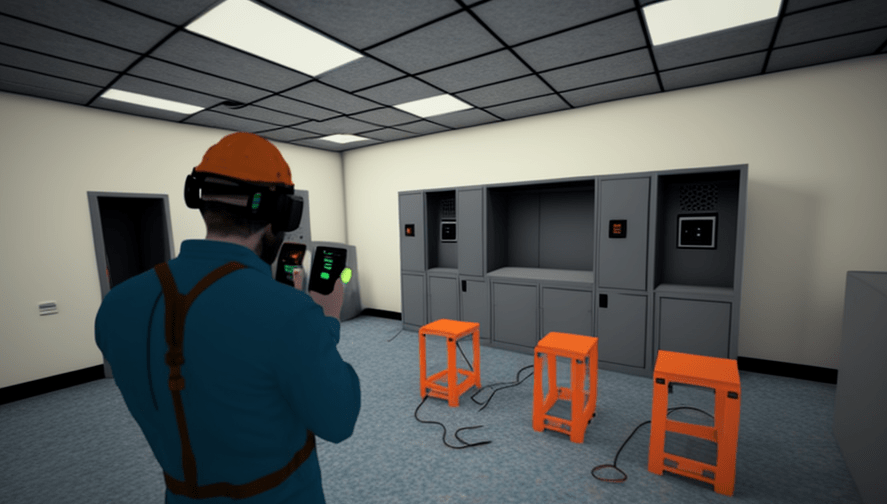 Virtual reality has the advantage of being equipment and user-safe by nature. Also, it gives the user the chance to experience a variety of situations and circumstances that either happens rarely or pose a risk to repeat.
In order to improve electrical safety and design in the built environment, this study provides a prototype desktop virtual reality model.
The provided model has the potential to serve as a virtual electrical safety manual for the general public, a design tool for industry, or an educational tool for third-level students. Together with the applications created within the virtual reality model, a summary of the model's development is provided.
Virtual reality's potential is underlined, and prospective directions for future development are noted.
Based on the creation of this prototype model, there seems to be enough evidence to conclude that virtual reality could improve electrical safety and design in the built environment as well as advance training techniques for electrical services engineers and electricians.
The majority of seasoned electrical workers are aware that when it comes to electrical safety training, prevention is always preferable to treatment. Not only is virtual reality safety training efficient, but it also lowers expenses and increases worker output.
The key to long-term success is to develop safe behaviors, recognize risky situations, and illustrate safe work practices through an efficient VR training program.